It is our philosophy that taxes are a necessary part of society, and we are all a contributing part. However, we want your portion to be of the lowest responsible legal limit. When you hire Pinnacle, we do an in-depth interview gathering all the pertinent information necessary to optimize your return. We keep your files secure and current, so that as laws and regulations change, we take advantage of those changes when we process your return.
Unlike some of our competitors, we do more than input, calculate, and collect. Our desire is to develop a relationship so that you feel comfortable and that we can completely serve your tax needs. We are on your side; you can rest at ease if it's taxes that are keeping you worrying at night.
We realize business owners have an obligation to taxation, but that shouldn't be where your time and mind is focused. It's growing that business and nurturing your clients and employees that will inevitably allow your business to prosper each year. Pinnacle provides tax services that suit your business needs, whether you are a sole proprietor, corporation, or partnership. We have an extensive list of successful companies that we do tax work for, give us a call and we can gladly go over more in depth what we offer.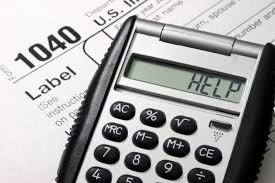 Let us assist you with your tax planning.
Tax Returns We Prepare:
Individual Income Taxes (1040 Series)

Partnership Returns (1065 Series)

Corporate Returns (1120 Series)

S Corporation Returns (1120S Series)

Trust & Estate Returns (1041 Series)

Estate & Gift Tax Returns (706 & 709 Series)

Payroll and Sales Tax Returns

Excise Tax Returns

Charitable Trust Returns

Personal Property Taxes
We can prepare any state or local tax return that may be required to accompany your federal return.