Pinnacle Accounting Group caters to the individual taxpayer and the small to medium-sized business.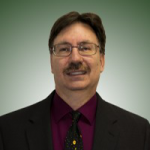 "Our goal is to give attentive services to all of our clients with quality work, prompt service and fair prices."
– Clark Singleton
We believe clients are better served without tracking and charging for every minute like some firms do.  Since no two clients' tax situations are exactly alike, we take into account the complexity, time and staff expertise needed to complete the tasks in a timely and accurate manner.
• Taxes
• Business Operations Services
• Payroll Services
• QuickBooks Assistance
• Personal Services