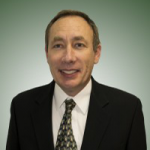 Daniel H. Martin, C.P.A. – Partner specializing in individuals taxes.
Dan received his Bachelor of Science degree in accounting and graduated cum laude from Maryville University.  Dan is a licensed C.P.A. in the state of Missouri and has been preparing tax returns and working with small businesses for over 20 years.  He is a member of the American Institute of Certified Public Accountants and the Missouri Society of C.P.A.s.
Dan lives in the South County area of St. Louis with his wife and son.  Family and community are very important.  Dan currently holds a trustee position in his subdivision and is active with the Boy Scouts Troop 824.  He believes in earning his clients' trust and helping them grow to fulfill their financial goals.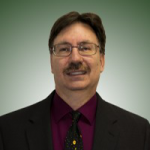 Clark Singleton, E.A., A.T.A., A.T.P. – Partner for small to medium-sized businesses. 
Clark has been practicing tax and accounting since 1987.  He earned his Enrolled Agent certificate in 1993 and had worked in small to medium firms in the St. Louis area, up to the time he joined Dan to form Pinnacle Accounting Group in 2006.  As an Enrolled Agent (a designation earned directly from the IRS), Clark concentrates mainly on tax issues and is in charge of the corporations, partnerships and trust branch of the firm.
Clark is a St. Louis native and except for a brief, ill-fated Chicago-area job in the 80's, has lived and worked here all his life.  He is married (25 years in Sept. 2014) with one son.  After attending Kirkwood High, he graduated from Mizzou with a Bachelor's degree in Radio & Television Broadcasting, and then after a 10-year stint in restaurant management, returned to Meramec Community College to get his Associates in Accounting.
Clark also holds the Accredited Tax Preparer and Accredited Tax Advisor designations from the Accreditation Council for Accounting and Taxation.  Currently, he is serving as volunteer Treasurer of the St. Louis Chapter of the Institute for Supply Management.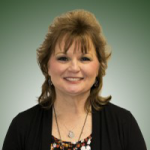 Theresa Stephan, E.A. – Staff Member with emphasis on individual taxation
Theresa grew up in Illinois before becoming a South County resident for 23 years.  After meeting her husband, she moved to Imperial, MO, where she now lives with David and her three children.  Theresa graduated cum laude from Maryville University, obtaining a B.S. in Business Management.  After working for the May Company as a financial analyst, she began preparing tax returns for H & R Block part-time.  As she worked her way up into management, she became a company instructor and stayed with them for ten years.  Looking for more challenges, Theresa came to Pinnacle in 2008 and has been a welcome asset to the firm.
In her spare time, Theresa enjoys reading, scrapbooking and spending time with her family and friends.  She is also an active member of Grace Union Church of South County, where she serves as a trustee.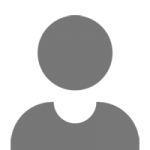 John Seibel, C.P.A. – General Practitioner
John is a native St. Louisan, growing up in the Cherokee Street neighborhood of South St. Louis City.  He graduated from St. Louis University in 1969 and began his professional career with Arthur Young & Company, leaving in 1973 as a senior accountant on the audit staff.  He then worked with a local C.P.A. until starting his practice in 1975.
After 35 years in business, John decided to merge with Pinnacle Accounting to give his clients some continuity as he gradually reduces his workload.
Jon lives in Crestwood, with his wife, Kathleen.  He has two grown daughters and one granddaughter, who now commands more of John's attention, just as grandchildren should.