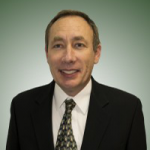 Daniel H. Martin, C.P.A. – Partner specializing in individuals taxes.
Dan received his Bachelor of Science degree in accounting and graduated cum laude from Maryville University.  Dan is a licensed C.P.A. in the state of Missouri and has been preparing tax returns and working with small businesses for over 20 years.  He is a member of the American Institute of Certified Public Accountants and the Missouri Society of C.P.A.s.
Dan lives in the South County area of St. Louis with his wife and son.  Family and community are very important.  Dan is a member of the Boy Scouts of America and is associated with Troop 824.  He believes in earning his clients' trust and helping them grow to fulfill their financial goals.