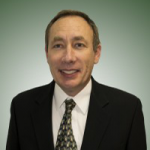 Daniel H. Martin, C.P.A. – Partner specializing in individuals taxes.
Dan received his Bachelor of Science degree in accounting and graduated cum laude from Maryville University. Dan is a licensed C.P.A. in the state of Missouri and has been preparing tax returns and working with small businesses for over 20 years. He is a member of the American Institute of Certified Public Accountants and the Missouri Society of C.P.A.s.
Dan lives in the South County area of St. Louis with his wife and son. Family and community are very important. Dan currently holds a trustee position in his subdivision and is active with the Boy Scouts Troop 824. He believes in earning his clients' trust and helping them grow to fulfill their financial goals.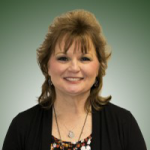 Theresa Stephan, E.A. – Staff Member with emphasis on individual taxation
Theresa grew up in Illinois before becoming a South County resident for 23 years. After meeting her husband, she moved to Imperial, MO, where she now lives with David and her three children. Theresa graduated cum laude from Maryville University, obtaining a B.S. in Business Management. After working for the May Company as a financial analyst, she began preparing tax returns for H & R Block part-time. As she worked her way up into management, she became a company instructor and stayed with them for ten years. Looking for more challenges, Theresa came to Pinnacle in 2008 and has been a welcome asset to the firm.
In her spare time, Theresa enjoys reading, scrapbooking and spending time with her family and friends. She is also an active member of Grace Union Church of South County, where she serves as a trustee.